Check out the new ski bike build video!
https://www.youtube.com/watch?v=vTKmU80_XHI
Our Kits are made from laser cut cold rolled steel, DOM tubing, and grade 5 structural hardware.

Welded by me, a journeyman with 40 years experience in the trade!

I am starting up production in August with deliveries set for the 3rd or last week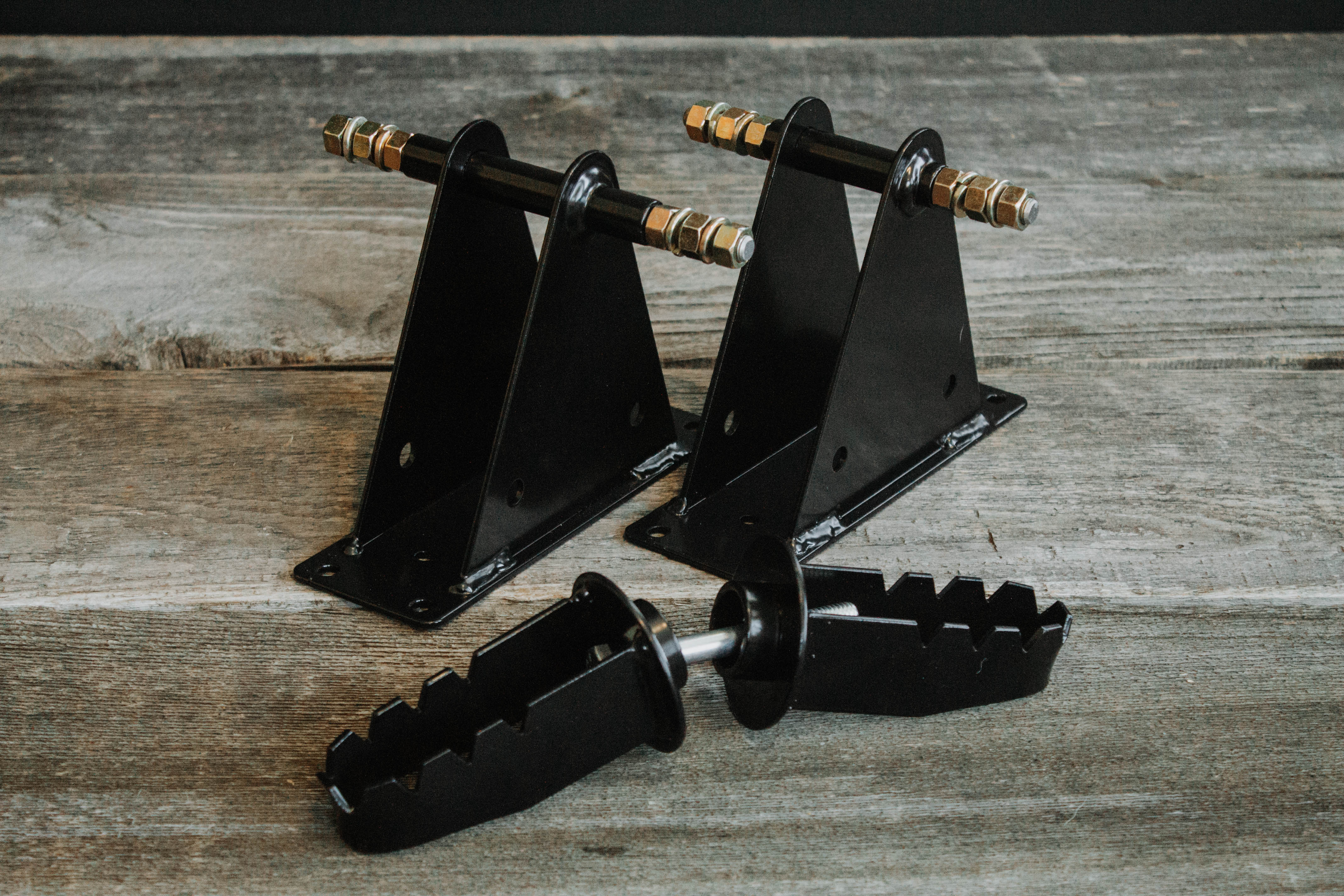 Conversion Kit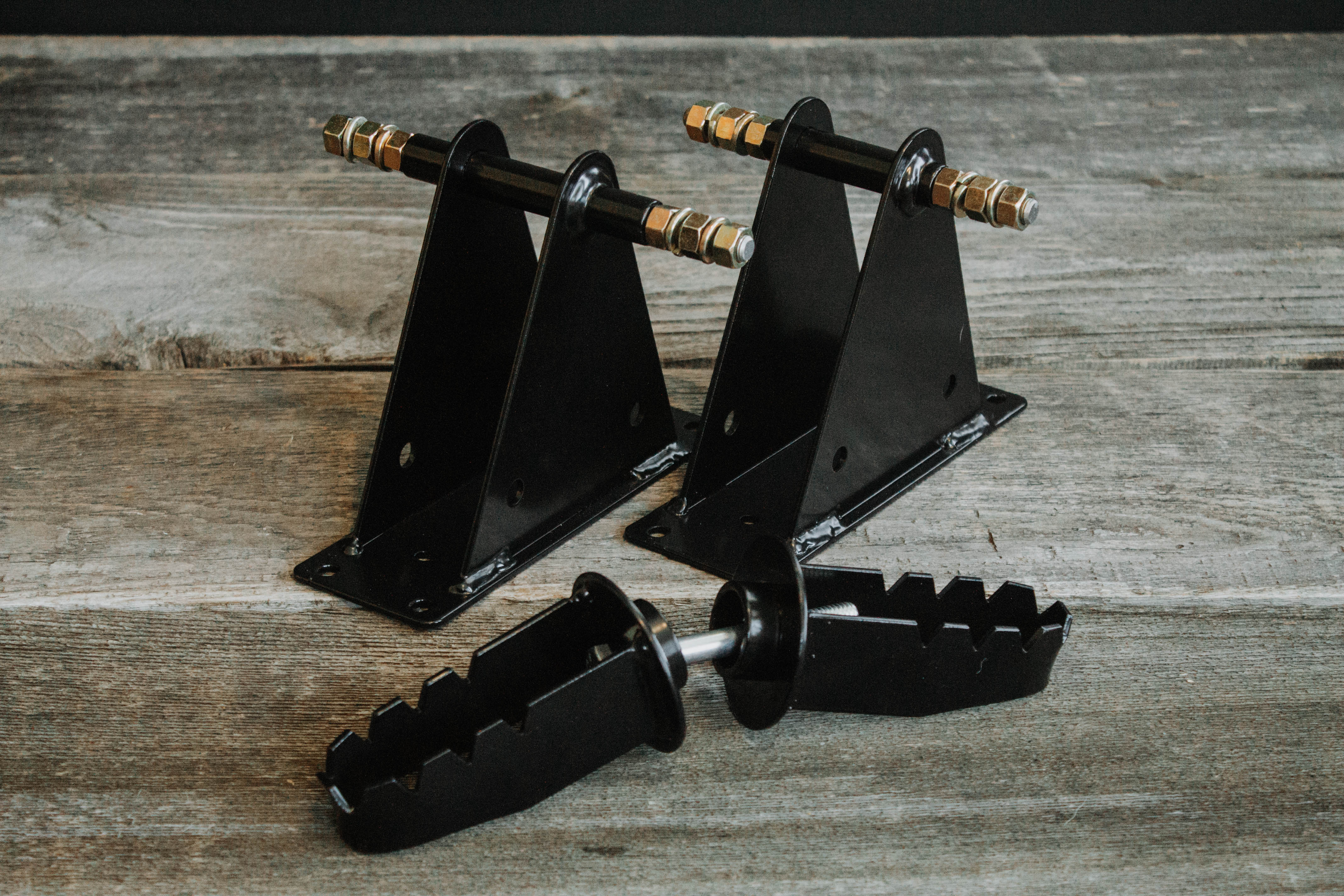 $ 159.00 CAD
If you are interested in ordering more than one kit, or are ordering from the UK or Europe, please go to the purchase page or the contact page to get in touch.

Ski Bike Conversion with 20mm Adaptors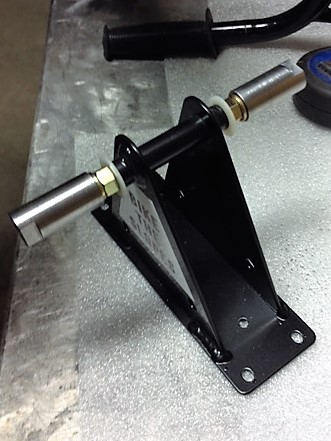 $ 199 CAD
Includes Shipping in Canada and Continental USA
FOR BMX BIKE KITS, PLEASE CONTACT ME VIA TEXT OR CALL ME AT 403-607-2164
AXEL WIDTHS VARY WITH BMX BIKES AND WILL NEED SPECIFIC MEASUREMENTS TO CUSTOM BUILD THE CORRECT SIZE KIT


Want to try something awesome?
Ski bikes are accepted at over 2000 resorts in Europe and more and more resorts in North America are now allowing ski bikes. Our Ski Bike Conversion Kit converts your existing bike into a ski bike. It comes with everything you need to mount an old cut off pair of skis, ski blades (recommended), or kids skis onto your bike. 90-100 cm are the recommended lengths.
How to Ride
If you can stop on skis or a snowboard or even a hockey skate type of stop, it won't take you long to get the hang of it. Your best bet is to hit the bunny hill for a few runs to get started. You will find that is is much easier to learn compared to when you first started skiing or boarding. At 53 years young, I have found this an easy learn and awesome way to enjoy the slope!
Check out this video to see how to ride !!!
https://www.youtube.com/watch?v=MkugJHB4WTY&list=PLB3F1ECB41D9596B8&index=6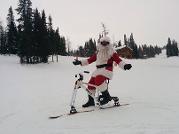 Look it's Saint Ric from Piste Ski Bikes
Ric custom builds ski bikes and gives lessons at Sunshine Village. Have a look at his site http://www.piste-skibikes.com/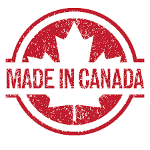 About Us
Our mission is to give you an awesome new experience on your own bike. Made in Calgary, Canada where we know snow!
We manufacture the "Ski Bike Conversion" which easily converts your mountain bike to a Ski Bike. Engineered to provide maximum comfort ,handling, and affordability.